VICTORY 4 SLICE LONG SLOT TOASTER
23520-56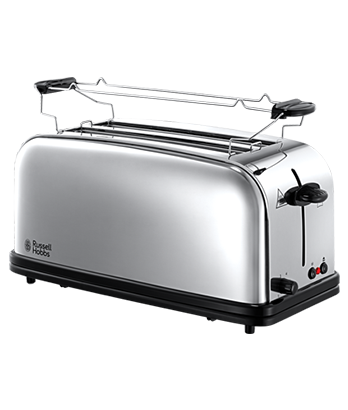 From homemade loaves to bakery specialities, the best bread isn't always square shaped. The Victory's extra-long slots are designed to evenly toast larger slices, so no need to cancel the toaster to rotate your bread again. With defrost settings and handy bun warming rack, this toaster brings ease and versatility to the table, every day.
High lift feature 23520-56

If you think your toast is becoming a little too golden, we've added a high lift feature so you can check it for yourself without having to hit the cancel button.

Variable Browning Control 23520-56

We're all different and the adjustable browning control makes it easy to control toasting times. Simply turn it up or down to suit your tastes and the type of bread inside the toaster.
• Adjustable browning control
• High lift feature
• Removable crumb tray